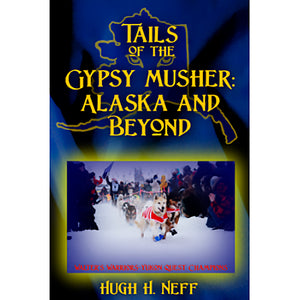 Product description, features & benefits:
"This one is for the dreamers. Hugh Neff's Tails of the Gypsy Musher chronicles Neff's unlikely journey from the big city of Chicago to the remote outposts of Alaska.
The story pulls you along as easily as Neff's sled dogs do from competition to competition, from adventure to adventure. Told in a style of lighthearted whimsy to wide-eyed wonder, Neff takes you into his world of beauty and love, where dogs are family and the environment is holy and sacred. It's a road worth traveling.
All along the way, the spirit of Neff and his sled dogs shines through, illuminating the way for future dreamers, Geronimo, indeed."
K.C. Johnson, Chicago-based sportswriter