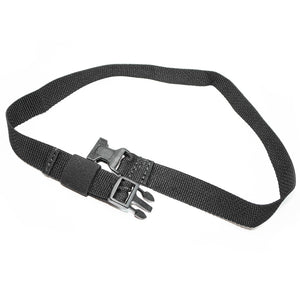 Product description, features & benefits:
Reasons to add a Belly Band to your X-Back Harness:
A Belly Band helps prevent your dog from backing out of their harness, which is loose fitting by design when your dog is not pulling.
Helps give your dog confidence and calms them as it allows your dog to feel the harness run along the length of their body...similar to the calming effect a Thunder Shirt provides.
Made with lightweight webbing and a small lightweight snap, this adjustable band will fit onto most X-Back harnesses. The complete Belly Band runs underneath the dog and through both sides of the harness at the last rib to help prevent the dog from backing out of the harness. Fully adjustable - specific sizing is not necessary as the Belly Band is NOT designed to be extended around the complete girth section of the dog; it only extends across and under the dog's belly.