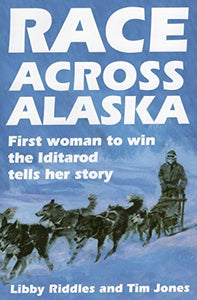 Product description, features & benefits:
By Libby Riddles andn Tim Jones
Explores the history of the trail and celebrated the frontiersmen and their dogs who braved its dangers.
Born in Wisconsin, Libby Riddles was 16 when she moved to Alaska in 1972. After working at various odd jobs and becoming involved in sled dog racing, in 1985 she entered the "Iditarod," a grueling sled-dog marathon on the Iditarod Trail from Anchorage to Nome. Nineteen days and 1200 miles later, she emerged from a raging blizzard and crossed the finish line to become the first woman to win this race.
This fast-paced description of her bout against both the elements and veteran competitors generates electrical excitement. Former newspaper editor Jones (the Chicago Tribune and the Wall Street Journal, among others) contributes short background articles covering trail history, fabric booties that protect the dogs' feet, checkpoint procedures, etc.
There are 11 black-and-white photos and maps at the beginning of each chapter showing Riddles's daily position.