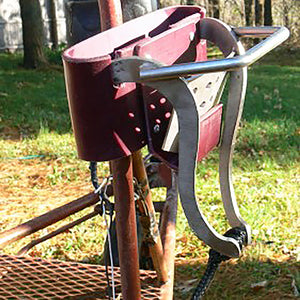 Product description, features & benefits:
Allows you to safely store your Criiterwoods Snow Hook while allowing easy, quick access when needed.

Handmade in New England by Mushers for Mushers! Made with high-quality materials and excellent workmanship.
UV stabilized UHMW will not become brittle after prolonged exposure to sunlight or cold temps.
Simple installation. 
Impotant Note: This Snow Hook Holder is made specifically for the Critterwoods Self-Righting Snow Hook, and will most likely not fit/hold other snow hooks properly.