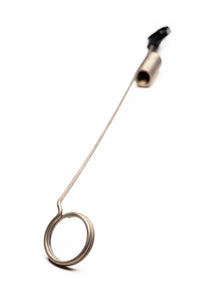 Product description, features & benefits:
Antenna Only (S/Line Pro frame not included) 
Need an Extra or Replacement Antenna?
This stainless steel antenna is durable and flexible and has a notch that is compatible with the S/Line Pro quick-release system. It is 4.7 mm and weighs 170 g.
This item will be shipped via UPS unless shipping to a P.O. Box or requested otherwise.