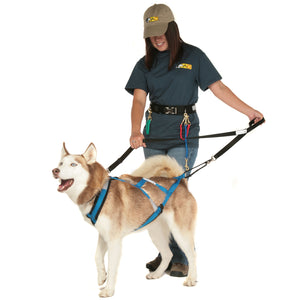 Product description, features & benefits:
Training leash for groundwork training with your dog.
Excellent leash to use for pull training and command training. The leash features a neoprene-padded grab handle with two adjustable length ends. Connect one end to your dog's collar and the other to the tug loop on the x-back or the main d-ring on the Urban Trail harness for maximum control.
Connects to both collar and harness with a convenient padded handle.
Available in black webbing only.
When using the Command Training Leash with the x-back harness, we recommend using a belly band in conjunction with it.