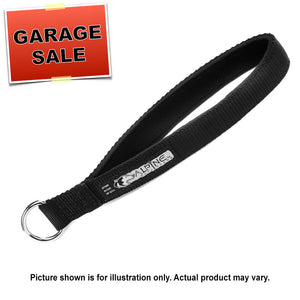 Product description, features & benefits:
Comfortable 1" wide poly heavy duty Nylon webbinbg handle padded with soft and durable neoprene. Origionakl stylef with non-swivel attachement ring, whereas our new style has a swivel ring. (Garage Sale Item)
Ideal for use a detachble handle on our Jogger's Leash! The Jogger's Leash existing basic rope handle attaches to a 5/8" Italian Bronze or Swedeish Stainless Steel Snap, which then snaps on to the Padded Handle Swivel.