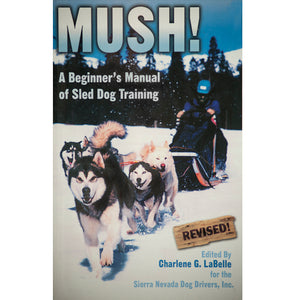 Product description, features & benefits:
MUSH! A Beginner's Manual of Sled Dog Training is more thorough and reliable than any other source of mushing wisdom. This book is essential for anyone who is thinking of becoming active in this exciting sport!
Topics range from the history and lore of the sport, to choosing sled dogs, knowing where and when to run, equipment components and functions, commands, racing obedience, driver training, housing of sled dogs, and more!
330 pages
Edited by Charlene LaBelle for Sierra Nevada Dog Drivers, Inc.