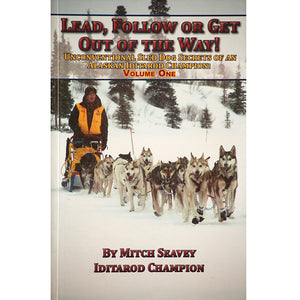 Product description, features & benefits:
Lead, Follow or Get Out of the Way! Unconventional Sled Dog Secrets of an Alaskan Iditarod Champion: Volume One.
Mitch Seavey challenges convention and offers his proven insights to dog mushing in a humorous, fast paced and unabashed style, seasoned throughout with anecdotes and fascinating personal tales.